So you recently discovered a hidden talent of creating cat costumes and you want to share it to the world (with profit, of course). Then you decided to sell it online through an e-commerce website and your novice entrepreneurial skills assumed that your amazing creations will sell like spice pumpkin latte on the first day of autumn. Only to find out that cat costumes are not only a tough market to compete in but there are 150 more websites stores that have the same business as you in your city alone! That's really sad, isn't it?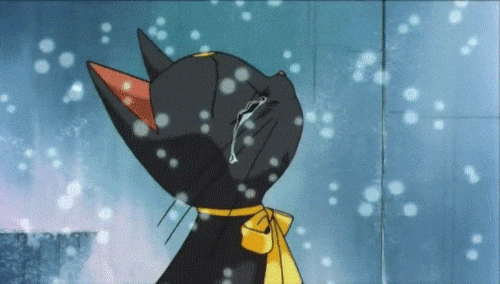 But don't fret my feline-loving child, your Google Premier Partner, DigitalMaas is here to help you analyse your business decisions and determine the factors that prevent you from dominating the world one cat costume at a time. We list down the most common SEO challenges of an e-commerce website and how to overcome them:
No SSL Certificate
Let's start with the one that you should prioritise above everything else on this list (if you haven't already): your online store's  SSL Certificate.
SSL (Secure Sockets Layer) is a technology that establishes an encrypted link between a browser and a server, ensuring that every data that passes remain private. This is a crucial e-commerce website component as it protects the information of your online customers, particularly payment details, from all the cybercriminals out there.
Just this year, Google started to flag websites that don't have SSL certificates and tag them as not secure. This is definitely something you don't want to appear on your site and scare off any potential customer. Google also favours websites that already converted to https in terms of ranking.
Quick Solution: Secure one now and make sure it is an Extended Validation Certificate as it provides a higher level of trust and authentication to your e-commerce site and shows trust indicators like the padlock on the browser and green address bar.
Duplicate Content
External Content – This is a common pitfall of most e-commerce websites, especially those who outsource their products from manufacturers. Manufacturers usually send out the same information to websites that sell their products and online sellers unconsciously (or sometimes consciously out of sheer laziness) make this mistake of using the same description. Remember that Google puts leverage on qualitative content and rewards it accordingly.
Internal Content – Another common duplicate product description occurrence is when you use the same content for related or similar products. You need to amend this especially if you want to outrank your competition. Be creative – try creating a description that is unique and provides the value it brings to your consumers. A technical fix you could implement is the use of Canonical URLs.
No Room For Product Reviews & Ratings
Reviews are an important element for a successful online store as they validate product experience. You are missing out on the SEO benefits if this feature isn't available on your e-commerce website. Product reviews are proven to drive up your conversion rates, and being a local search engine ranking factor, they can also boost your ranking for the keywords you are targeting.
Quick Solution: Have a feature on the product pages of your e-commerce website where customers can leave reviews to the product they just purchased. This can help gain the trust of your prospects and make them convert.
Schema Markup for E-commerce Website
After setting up reviews on your website and people are starting to leave five stars ratings on your amazing cat costumes, it is mighty high to let Google know about it via rich snippet. Schemas can make your pages stand out on a search result and create an opportunity to get more conversions.
If you want more info about the powers of schema markups and the value it can bring to your website, refer to this article.  
Quick Solution: Use the product properties provided by schema.org and choose the right rich snippets for the right page. In the case of e-commerce websites, here are the 4 that you should implement:
Product

Pricing

Reviews & Ratings

Availability
If it gets too complicated, you can always seek the assistance of Google Structured Data Markup Helper and start tagging.
Images Not Being Optimised
The way you present your product to your potential buyers obviously matters but it's not enough to just post a beautiful image of the product you are selling. There is a little bit of work behind it if you want it to appear as one of the top results on Google images.
Non-optimised product images have a negative effect on your site's performance especially if you are running an e-commerce site as customers would mostly rely on the product image before making a decision to purchase the item. So it should be a top priority for online marketers.
Quick Solution: Decide on the optimal size for your product photos. Bigger doesn't always have to be better when choosing the images for your website because it could affect the speed of your website. It is also essential to name your files accurately and use alt tags to add more SEO value to your images.
Product Page URL
Does the URL of one of your product pages reads like this: "https://kittycatcaven.com/category-1/product/index.jsp?productid=586172646"? Then this needs to get fixed right away, kitty girl! It is critical to get the URL structure of your page right especially if you want it to show on the top page of a product search on Google or any search engine.
Another SEO downfall that is common to e-commerce website is keyword cannibalism or multiple pages targeting the same keywords. This may hurt your chances of getting a high rank for those keywords or worst, get a penalty from Google.
Quick Solution: Create an easy to decipher hierarchical URL structure for both your users and search engines. And remember to keep it to 4 levels only if possible. One of those levels should include the keywords you are targeting. See example below:
yourawesomedomainname.com/category/subcategory/productname
If using the same keywords on different pages is unavoidable (like multiple products with size or colour variations), you can always implement a canonical link element so search engines would know which page is the relevant one that they should give a ranking priority.
Do you need help with the SEO of your online store? DigitalMaas can assist you with it! Get your free site audit through our digital marketing platform and contact us to unlock some of its features that are best suited for your e-commerce website.